When I need something to eat during the day when I am working, I literally sometimes have NO TIME to either prep or time to get lunch out. Not to mention, the latter is expensive and can add up to 100s of dollars a month!
For this post, you will find the DAOFitLife "awards" for the best types of low-carb wraps.
Instead of meal prepping multiple meals ahead of time, I prefer my Little Black Dress method – which is my own methodology to put meals together fast. So in the summer especially, I like to make wraps – they are fast, they can be cold, and I can eat one in two minutes.
The reason I like low-carb wraps is because they satisfy my hunger without that heavy "carb" feeling we can get by eating heavier carbs. Even a regular sandwich can do this. With the wrap, the emphasis is more on the protein and fats, but usually you get a little bit of carbs and a a good amount of fiber, which helps satiety.
The nutrition information I am going to provide is based on NET carbs, which is carbs minus the fiber. Net carbs are the carbohydrates in food that you can digest and use for energy. While it is not a perfect equation, it is useful if you are counting carbs to stay fit and hard energy.
Now onto the wraps!! Note these are just my FAVES, I know there are countless brands in this market and believe me I have tried most if not all. Any brand that you think deserves an honorable mention definitely let me know!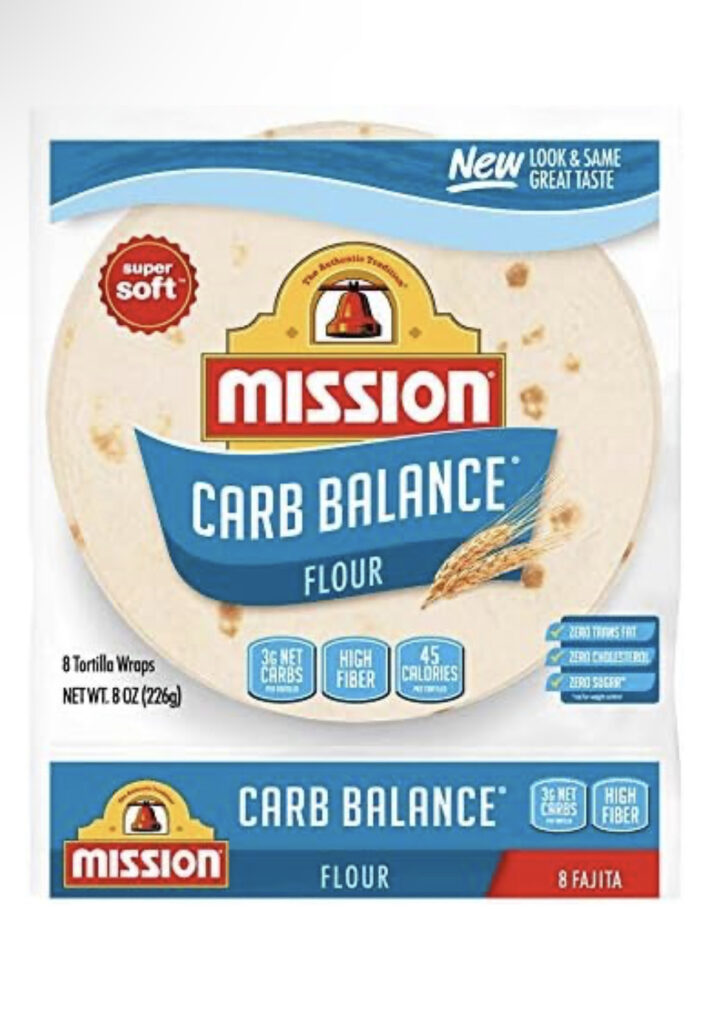 Mission carb balance really, really tastes good, like a flour tortilla you would get at a Mexican restaurant. It iis hard to believe it is only 70 calories and 4 net carbs. This is really yummy with nut butter or as a substitute fora cheese quesadilla. Literally what I do is put a slice of cheese and nuke it for 30 seconds and voila, cheese quesadilla. The only drawback is that the product uses sucralose, which is an artificial sweetener. To me, the taste is not detectable but it turns some people off because of potential stomach or blood sugar issues (some studies suggest that sucralose raises blood sugar, but the jury is out).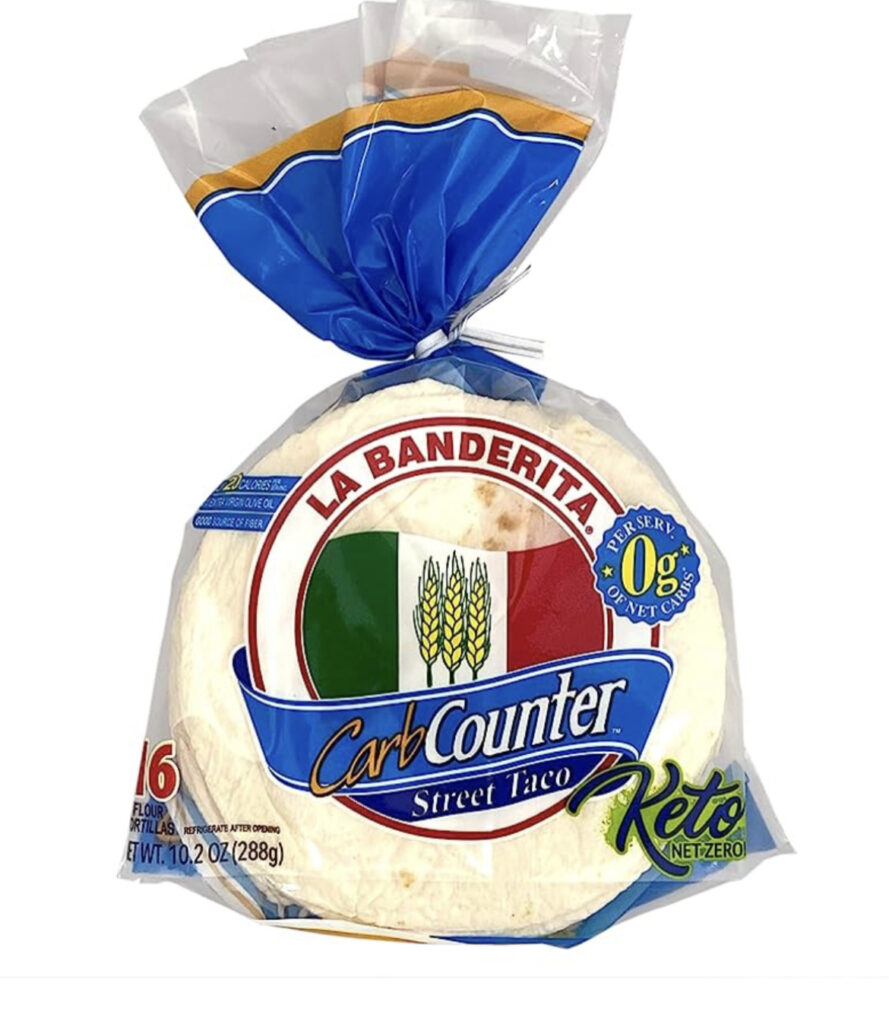 La Banderita clocks in at 80 calories and five net carbs. This is for a 10 inch tortilla, which is a really generous amount if you like to stuff them with turkey and cheese. It is also made with extra virgin olive oil, as opposed to palm oil that many of the other products use.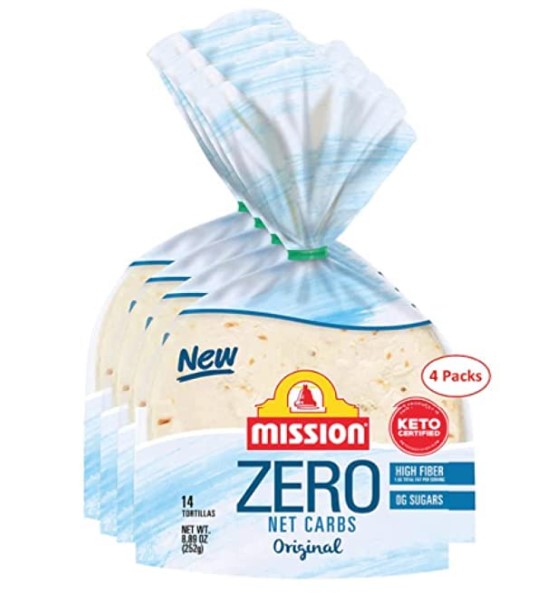 Best for snacks/desserts
Mission zero carb tortillas are a cute small size, which makes them also ideal for tacos. But if you want a little nosh and don't want to spoil your appetite for dinner, have one of these with a bit of nut butter and your stomach will stop growling.
I also enjoy, sometimes after dinner, a zero-carb wrap with peanut butter and a low-carb jam, like from Good Good.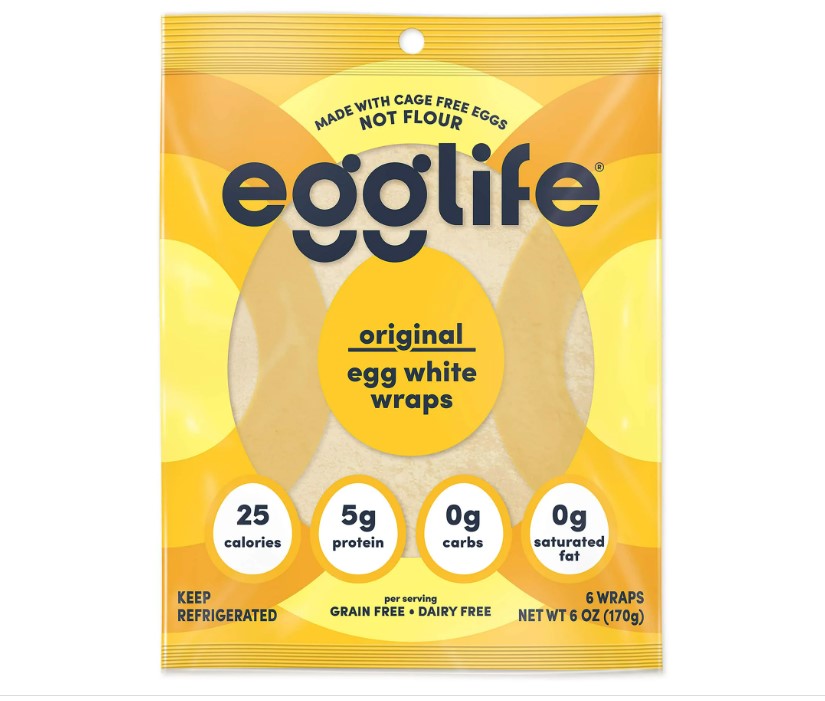 Best for protein content: The egglife egg wraps
I stumbled upon these in a part of the store I did not expect to see wraps, as they need to always be refrigerated (a potential drawback) and often are found where you may see dips or cheeses. Each wrap has 5 g protein, which is pretty good if you eat two. At only 25 calories and ZERO carbs (net or gross), it really is the purest low carb choice. The main drawback is it tastes like…well, egg (duh). Which is fine if you are eating stuff you would normally eat with eggs like turkey bacon but for example would not be a good idea for a sweeter snack wrap.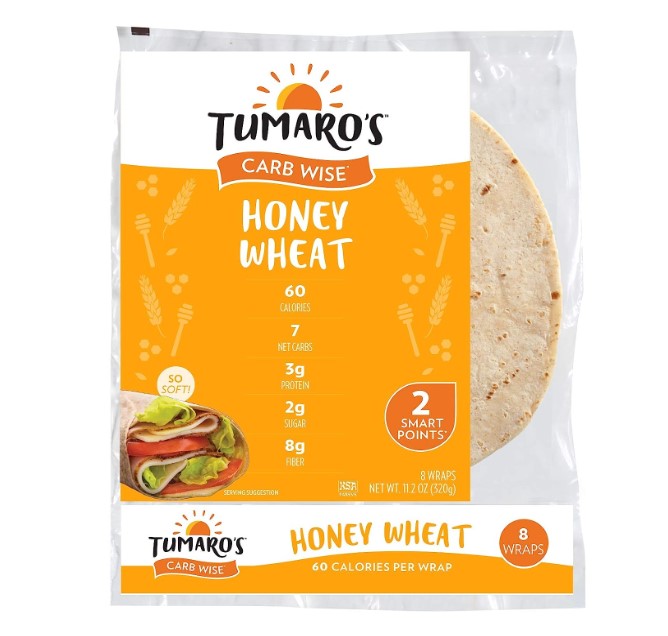 Tumaro's has a lot of great flavors, most of which come in at 60-70 calories per wrap for a pretty generous size. This and the fact that Tumaro's actually has LOW TOTAL carbs, this is a great staple to have in your kitchen. There is also a certain really nice texture that prevents your wrap from getting soggy,for example if you want to make an egg burrito. Flavors of Tumaro's include:
Premium White
Honey Wheat
Multigrain
9 grain with Chia
Garden veggie
My wrap combinations:
They are pretty simple. I usually have one ingredient and one condiment. See why I love them!!!
Lili's low carb wraps
Prep time – 2 minutes
Wrap+ Feta cheese + walnut + honey
Wrap + Turkey + Laughing cow cheese spread
Wrap + nut butter + low carb jam (I like Good Good)
Wrap + egg scramble + cheddar cheese and spinach
Wrap + chicken + greens + low carb bbq sauce (like from Primal Kitchen)
Wrap "quesadilla" with multiple cheeses (cheddar, pepper jack) – a real treat!
The list can go on, but you get the point! The nice part is that the low calorie and low carb nature of the wrap offsets the higher calorie counts of certain other ingredients, so you can have more of a savory lunch or snack.
Lastly, where to buy these? Well the non-TJ's brands are available in most grocery stores, but I find that Mission wraps are mostly available in mainstream stores like Safeway and Kroger. Tumaro's and La Banderita tend to appear in more high-end, artisanal stores like the Fresh Market. Obviously you can order more online, but I like grabbing them off the shelf and make sure I stock up!
More reading
There are countless other brands, some of which you can find here:
5 Low-Carb Wraps You Can Buy (Food Network)